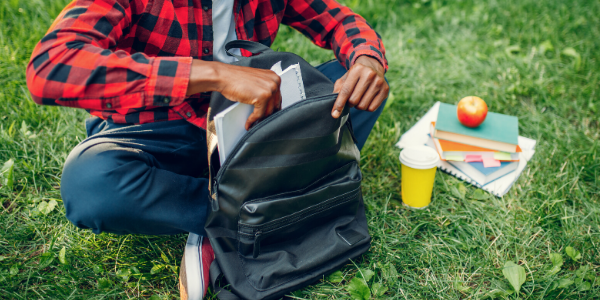 Vision
Food security is a concern for many post-secondary students. In fact, research shows that 40 per cent of students are struggling. After bills are paid, there is often little money left for nutritious food. These students will often turn to cheap, unhealthy food and must cope with the physical and mental effects of hunger, taking away from their focus in the classroom.
On-campus food security programs – such as the Dalhousie Student Union Food Bank and the Loaded Ladle – are working to solve this problem, along with Feed Nova Scotia, who is the main provider of food for the DSU Food Bank. Unfortunately, with the growing number of students accessing these on-campus programs, resources are limited.
Impact
With your gift to The Student Food Security Program, you can help increase resources for these on-campus programs. You'll help us stock the shelves of the Food Bank and provide food to more students visiting the Loaded Ladle, ensuring they have access to healthy food when they need it most. Your support will have an incredible impact, helping to fuel their focus and success in the classroom.
Thank you in advance for your support!
Supporters
Laura Hills
Tommy Chung
Francois Guinard
It is hard to learn on an empty stomach.
David Archibald
Shelley Caines
Alex Speed
Nobody should have to focus on hunger when they are trying to focus on their studies.
Wendy Knight
Best of luck in your studies and future careers!
Michael MacKinnon
A student Food Bank is an excellent idea.
Fannie Nathanson
rosemary Neu
I was shocked to learn of the degree of food insecurity among Dal students
Noubar Yemenidjian
Ron Campbell
Mark Lewis
Louise Spiteri
Peter Ping-Kuen Chow
Hardship is a blessing to youngsters, a source of motivation.
Aaron Wright
Faculty have to take action against hunger on campus
Kimberly McDonald Winsor
Mike Hinch
Kevin MacDonell
Evan Hallward