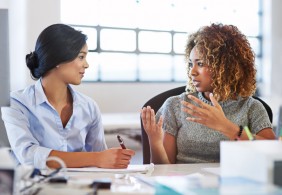 Vision
For Master of Information (MI) students at Dalhousie, the practicum is a unique opportunity: to put what they've learned to the test in a real-life information setting. It is instrumental in helping students identify their career paths and can be life-changing to some students!
It's also an opportunity to showcase the School of Information Management's world-class students at institutions and organizations across Canada and around the world.
The vision of this campaign is to reduce financial barriers for MI students completing practicums away from home.
Strategy
The School of Information Management (SIM) is a small school with a big impact. The only school of its kind in the Atlantic region, the SIM has been educating leaders in information for 50 years!
Many MI students are looking for unpaid practicum placements in sites across Canada and as far away as Europe. As the field of information diversifies, these opportunities are extremely valuable in terms of work experience and career prospects.
How can you help? Make a contribution today to the INFORMATION in ACTION fund.
Impact
The MI practicum is more than just a work term. The exchange of ideas, skills, and perspectives is a win-win: Students benefit from the enriching experience of living and working in a new environment while sharing their world-class information education.
"Interning with xx has been a life-changing experience. The people I have met and memories made along the way will be something that I will always remember. I have gained so much independence from this experience, and GE provides just enough support and advice to help you when needed. To anyone debating whether they want to intern abroad, do it! It has been the best decision I have ever made! Please consider supporting MI students today"