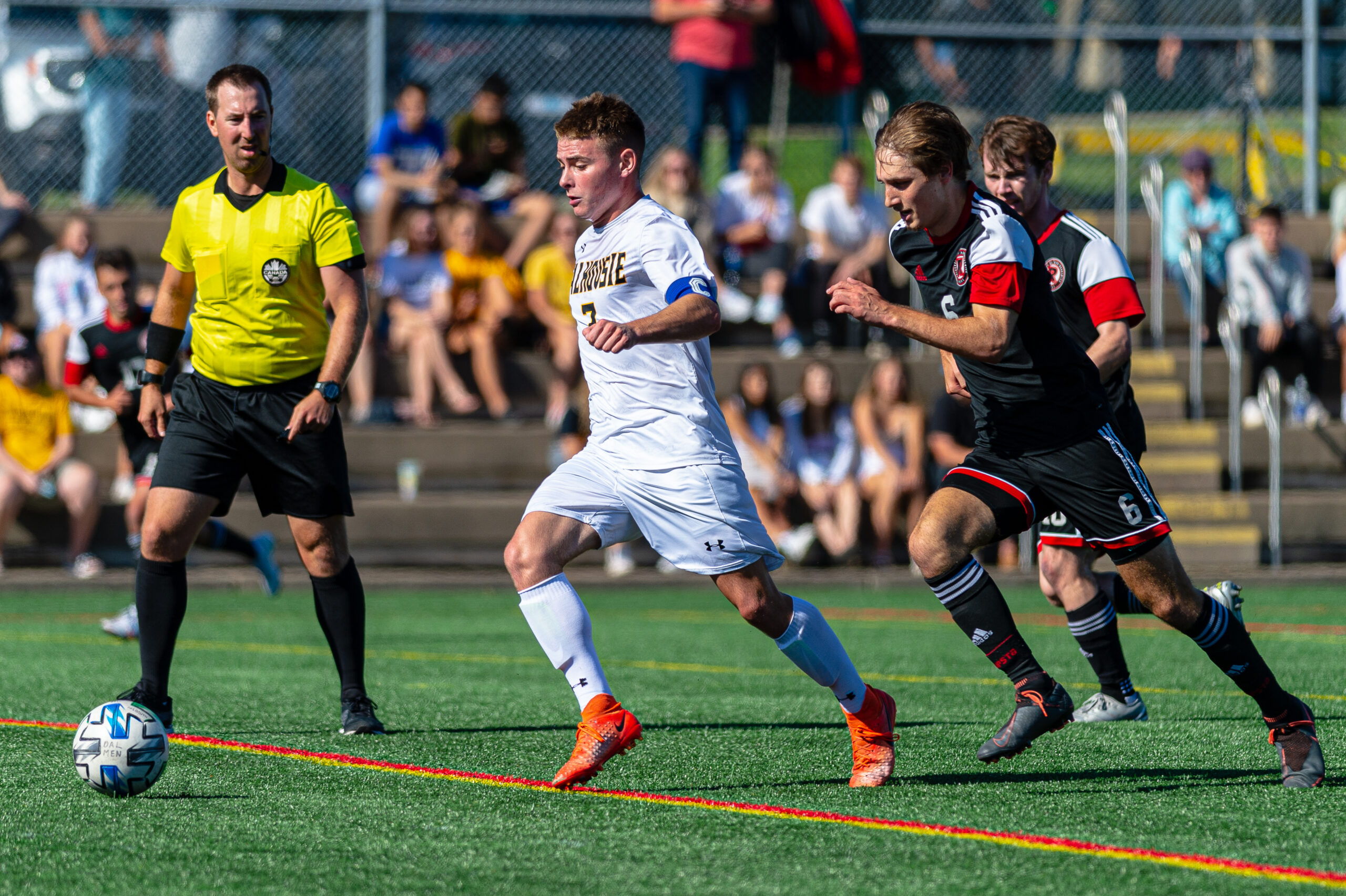 Story
About Our Team
The Dalhousie Tigers men's soccer team holds nine Atlantic University Sport (AUS) championship titles, the last of which they earned in the fall of 2008, and one U SPORTS championship title from 1995. As a competitive, high-level team, Dal has honoured many AUS all-stars and U SPORTS all-Canadians for their performance on the field as well as U SPORTS Academic all-Canadians for their excellence in the classroom.
Adopt a Tiger Program
The Adopt a Tiger program offers supporters an opportunity to assist Dalhousie men's soccer players in their pursuit of excellence as they balance the demands of being varsity student-athletes. Funds raised through Adopt a Tiger help ensure that the student experience offered to Dal Tigers is as superb as their commitment to represent our university.
Why We Need Your Support
This season, the men's soccer team aims to raise $10,000 to support exhibition travel and competition, equipment upgrades, and team apparel. Your donation will help to ensure that our varsity athletes can excel on the field and in the classroom.
If you would like more information about this campaign, please contact Jessica Feader at jessica.feader@dal.ca.
Supporters
Van-Go Delivery Ltd.
Lee 2 MD Inc.
Emily Nunn
Michael Kovendi
Stubborn Goat Gastro Pub
Best of luck Men's Soccer Team!
Sherrille Webber
David Ellis
Good luck our Jack - hope this helps
Mark Ellis
Good luck Jack and all the lads
Carla Ellis