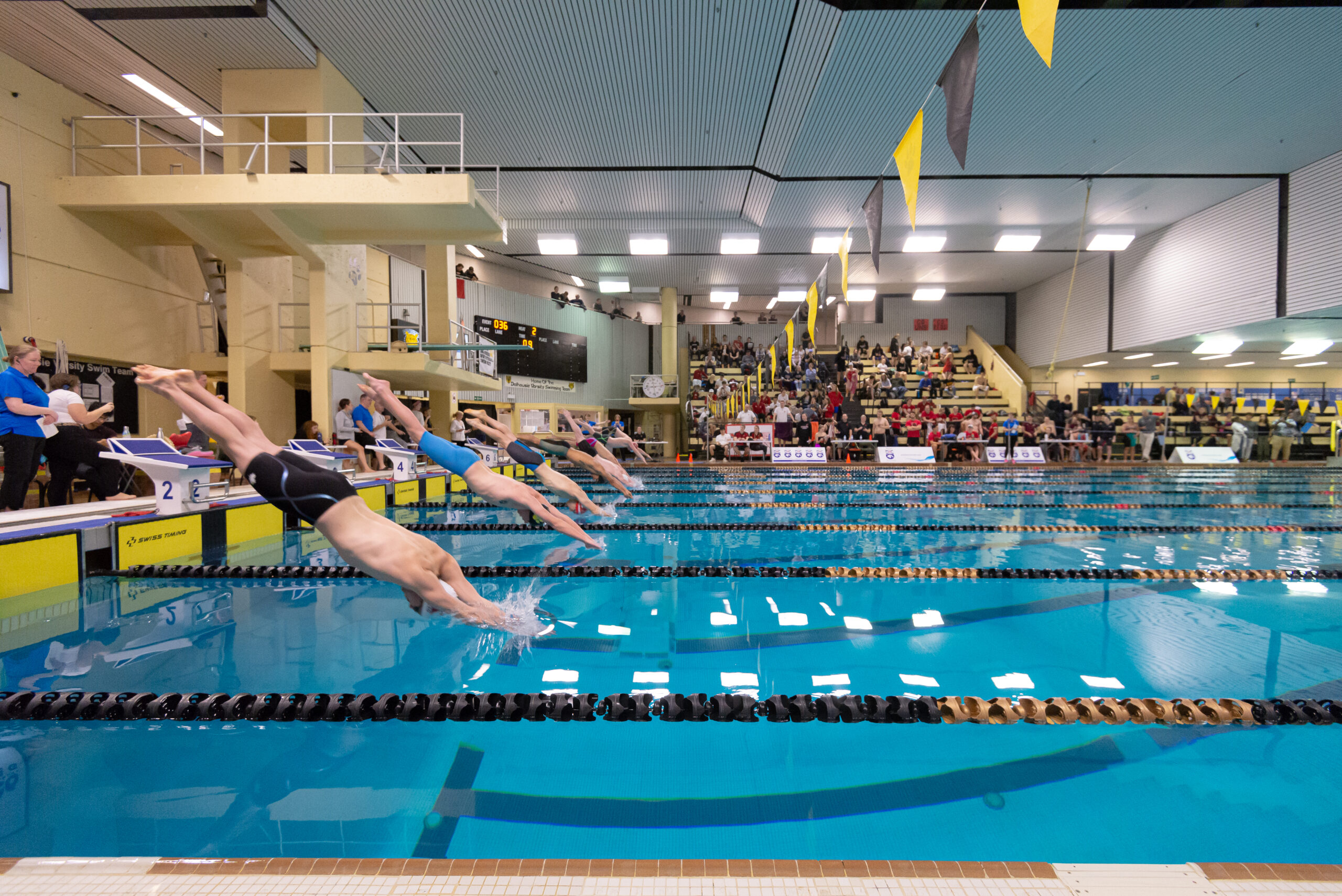 Story
About Our Teams
Over the years Dalhousie's men's swimming program has established a tradition of excellence well known in Atlantic University Sport (AUS) and U SPORTS, most recently captured their 31st AUS championship and 21st consecutive title in the 2018-19 season. Many of the student-athletes who have been a part of the black and gold swim team have recorded outstanding finishes to earn AUS all-star and/or U SPORTS all-Canadian honours. Numerous swimmers have also been recognized for their excellence in the classroom as U SPORTS Academic all-Canadians.
The Dal women's swimming program has been crowned Atlantic University Sport (AUS) champions 35 times since the program's inception including their 22nd consecutive title in the 2019-20 season. Their record has allowed them to become known as a fierce competitor and high-level program in the AUS and U SPORTS. Athletes on this team have been recognized as AUS all-stars and/or U SPORTS all-Canadians for incredible finishes in the pool, as well as Academic all-Canadians for exceptional work in their academic programs.
Adopt a Tiger Program
The Adopt a Tiger program offers supporters an opportunity to assist Dalhousie swimmers in their pursuit of excellence as they balance the demands of being varsity student-athletes. Funds raised through Adopt a Tiger help ensure that the student experience offered to Dal Tigers is as superb as their commitment to represent our university.
Why We Need Your Support
This season, the swimming teams aim to raise $20,000 to support exhibition travel and competition, athletic and academic financial awards to recruit top athletes, equipment upgrades and team apparel. Your donation will help to ensure that our varsity athletes can excel in the pool and in the classroom.
If you would like more information about this campaign, please contact Jessica Feader at jessica.feader@dal.ca.