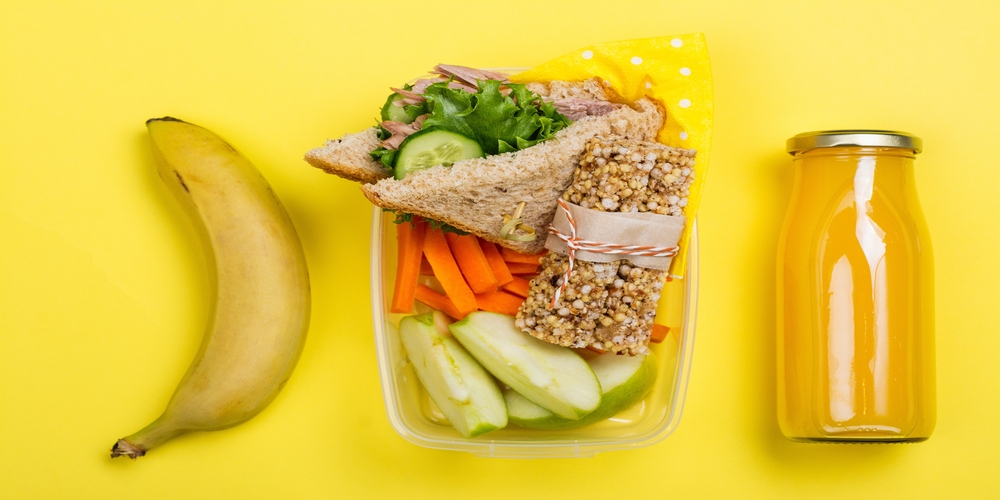 Story
Food security is critical for today's students. When students have reliable access to affordable, nutritious food, it not only fortifies them mentally and physically, but it helps ensure they are at their peak performance academically.
Research shows that 39 per cent of post-secondary students experience some form of food insecurity. What's more, the COVID-19 pandemic is making this situation worse, with loss of employment, social isolation, or reduced grocery store hours affecting food accessibility.
The Dalhousie Student Union's student-led food security initiatives are working to address this growing issue for Dal and King's students. The DSU Food Bank, the Loaded Ladle, the DSU Farmers' Market, the DSU Sustainability Office and the Food Pantry at the Agricultural Campus in Truro are each striving to increase food security for students. They make free food available, supply occasional meals, subsidize the cost of locally grown produce, and provide education about healthy food choices and meal preparation.
With the need for these food security initiatives growing, students need your help. By making a donation to The Food Security Project, you will help us increase food security for Dal and King's students. These funds will impact hundreds of students a month. Any donation – no matter the size – will make a difference.
Just a few weeks ago on Giving Tuesday (December 1st), the J & W Murphy Foundation – the campaign's matching donor – matched all donations to this campaign from individuals up to $20,000. Eight other universities from across Nova Scotia also joined Dalhousie and the Foundation, raising funds to improve food security for students around the province.
Please consider making your donation to The Food Security Project today. Together, we can make a difference for Dalhousie and King's students.
P.S. Along with your donation, we invite you to leave some words of encouragement for students on our Food Security Project donor wall. Your comments will help us learn why you have decided to support this cause, while encouraging others to donate. We can't thank you enough for your support!
Supporters
Ying & David Gilbert
There's are two important days in our lives, the day we are born and the day we discover why we were born, and with education we are able to enrich the lives of others and make a contribution to our society.
Kuanming Li
Susan Wood
Happy to assist in a small way the wonderful Students at Dal in these difficult times.
MICHELLE ADAMS
This donation was made on behalf of the broader SRES community in support of the health and well-being of our students.
Dalhousie SITE Co-op Office
This donation of $450 was collected from the staff of the Science, Information Technology, Engineering (SITE Co-op) Co-operative Education office who were moved support students in need at this time. We sincerely hope that this small token will be helpful in the collective effort to assist students who need food security.
Heather Irwin
The staff of UGME in the Faculty of Medicine just collected and donated $582.25 to help support Dal students by ensuring they have enough food, especially through the holidays. We encourage all FOM departments to do the same!
Mary Anne Dib
Amazing initiative for our students. Thanks to everyone that made this happen.
Simon Kow
Xinyuan Delores Sui
Graduated from DAL more than a decade ago. Still felt grateful for the learning at DAL and the wonderful professors I had. has been donating for most of years after graduation. Stopped for 2 years due to some personal life circumstances. It was great to donate again, especially for a good cause and with a matching funding too.
Cindy Lou Jensen
Congratulations for a wonderful effort!
Arvin Ramlakhan
Glad to support this fantastic cause!
Colin Spinney
Gift in lieu of Dalhousie Treasury & Investment Holiday gathering. Fintreas@dal.ca
Karen Watts
Julianna Gabor
Jason Strandberg
Happy to support such a great project that will do a lot of good!
Marjorie Stone
Food security is such an important issue, within university communities as elsewhere, especially tied to support for local food producers. Mens sana in corpore sano. Can't have one without the other. Kudos to those who initiated this project, especially at such a difficult time for students and young people in a precariat gig economy with few gigs available.
Stewart McKelvey
Cox Palmer
McInnes Cooper
Thomas Rhymes